Blackout & Insulated
The Best Campervan Window Covers
Vanlife Gear
The Perfect Campervan Window Covers
After 5 years of full time vanlife it was time to build the perfect Insulated & Blackout Window Covers.
The result: I think we nailed it.
DESIGNED FOR
Privacy, Blackout and Temperature Control
Our precision machine-cut and strong rare earth magnets provide complete blackout and privacy, leaving you feeling safe and secure wherever you choose to camp.
MADE WITH
Automotive & Marine Grade Materials
✔ Water & Mold Resistant Materials
✔ Foil-Faced Automotive Insulation
✔ UV Resistant Stitching
✔ N52 Rare Earth Magnets
✔ Polyurethane UV Coated Material
WINTER AND SUMMER
Comfortable in Any Climate
Winter or Summer? Doesn't matter... Our window covers are constructed using foil-faced insulation and tested in -40°C Canadian Winters and southern Californian summers.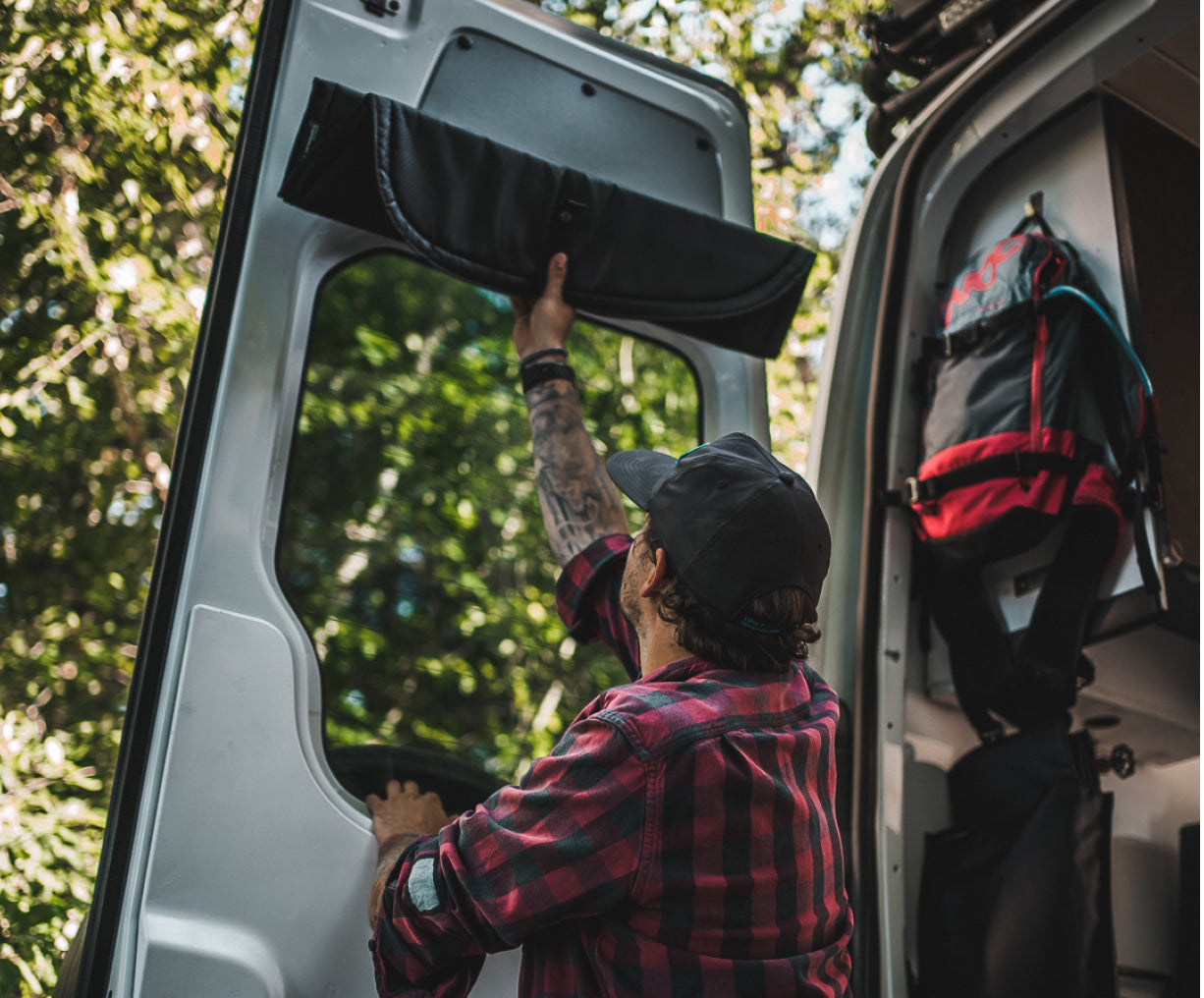 We know what matters
After years of living on the road full time, we know exactly how important it is to pack only the most essential and high-quality products in your campervan.
#thewanderful
See Our Gear in Action