★★★★★ +3500 Happy Campers
Discover Why 1000s of Van Owners are Obsessed with These Window Covers
Here are the 5 big reasons every van lifer instantly falls in love with these camper van window covers by The Wanderful
1. Easiest Way to Keep your Van Cool
Tired of the scorching sun turning your van into a sauna? Our window covers have double-sided foil-faced insulation that reflects up to 95% of UV rays helping keep your van cooler during the hot summer months. 
2. Stay Warm All Winter
Do you love winter? Chasing Snow & Camping in Ski Hill Parking Lots? Then our window covers are built for you. Our insulated window covers stop heat loss through your vehicle windows and help to prevent condensation build-up. Keeping your van toasty warm even when its -20C outside.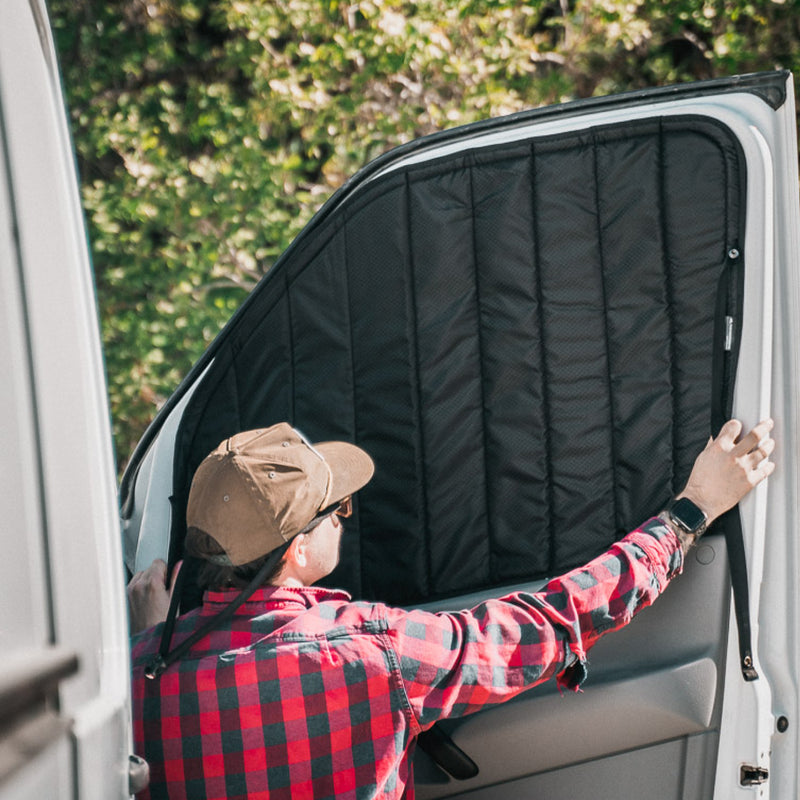 3. Provides Safety & Security
Our machine-cut shades and rare earth magnets provide a perfect fit giving complete blackout privacy. Leaving you feeling safe and secure wherever you choose to camp!
4. Made Using Marine Grade Materials
Made Using the Best Automotive & Marine Grade Materials. Comes with a 2 Year Workmanship Warranty.

✔ Water & Mold Resistant Materials
✔ Foil-Faced Automotive Insulation
✔ UV Resistant Stitching
✔ N52 Rare Earth Magnets
✔ Polyurethane UV Coated Material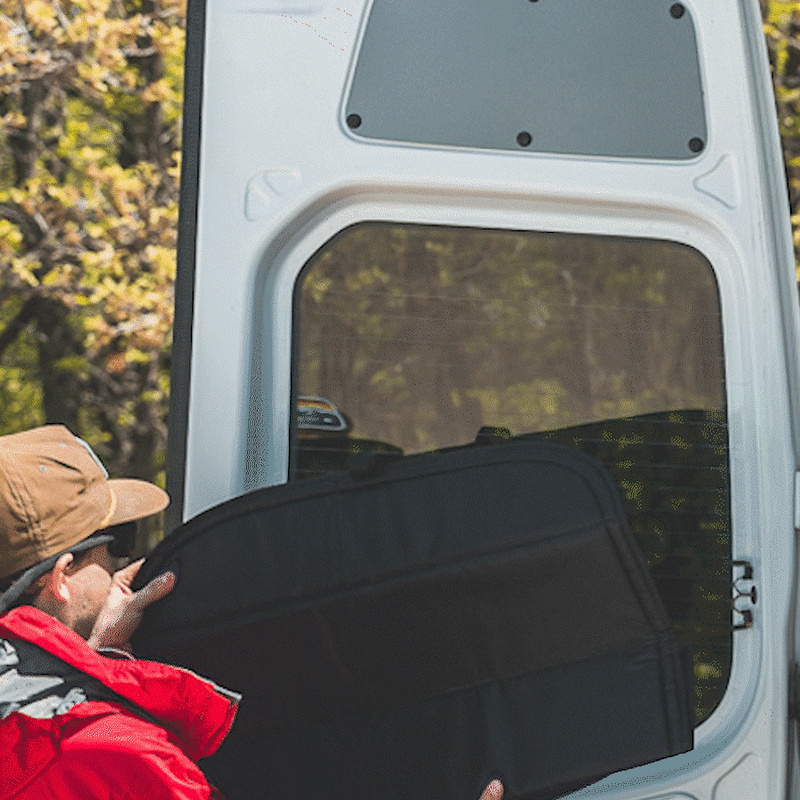 5. Install in Seconds
When van camping things need to be quick & easy. These shades take no time to install you just unfold them and they snap into place with the built-in magnets. 
✔ Unpack
✔ Unfold
✔ Click In Place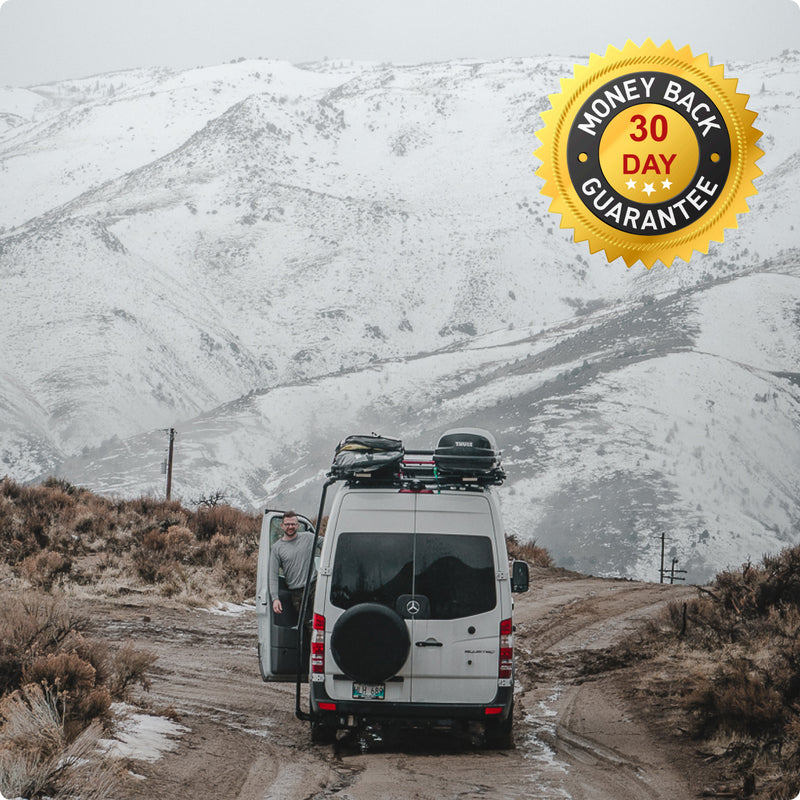 Test them out for 30 Days
Ready to give The Wanderful Stealth Shades a try? We're confident that you'll never want to hit the road without them. If for some reason you find that our shades aren't right for you, we offer a 30-day money-back guarantee, no questions asked. So what do you have to lose?
Over +3500 Happy Campers!
They are the bomb!
"We are just loving the black out shades you guys make. They are the bomb!."
★★★★★ Mary C.

The shades are phenomenal quality
"The shades are phenomenal quality, completely black-out my cabin, pack up and stow in a very compact way, and install when I am stopped for the night very easily with crazy-strong magnets."
★★★★★ Greg K.

These coverings are badass
"omg... I'm IN LOVE!!! I was beyond impressed with how much they help to hold in the light & regulate the temperature in the van"
★★★★★ Allyson S.
★★★★★ +3500 HAPPY CAMPERS
GET $80 OFF
Get Yours Today for $80 off - Limited Time only!