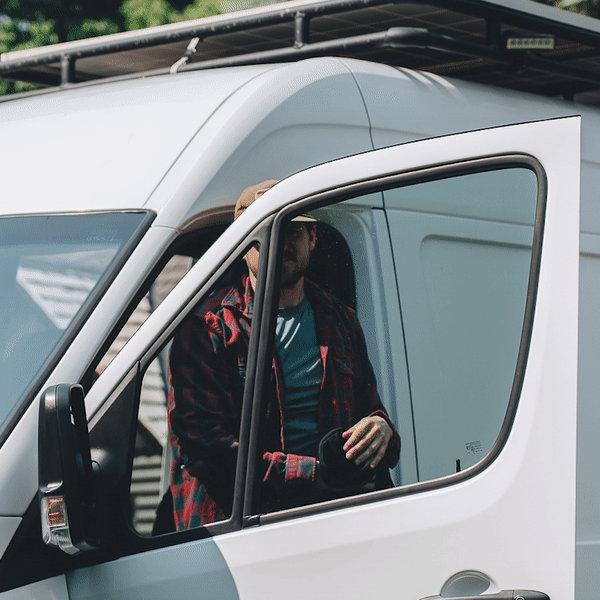 CampGuard Bug Nets
In Stock & Ready To Ship
Tired of your van feeling like a sealed-off tin can all the time? Our dual-layer UV Blocking Bug Nets allow airflow while keeping bugs out and blocking UV Rays, minimizing direct sunlight.

✔ Keeps Bugs & Dust Out
✔ Allows Air Flow
✔ Provides Privacy & Sun Protection

Fits Mercedes Sprinter & Dodge Promaster Vans

Free shipping within the contiguous USA
UV Blocking Elastic Nylon Mesh
UV Resistant Thread
Rare Earth Non Scratching Magnets
Dual Layer for additional protection
Fits Mercedes Sprinter 07-2023 & Dodge Promaster
Max Coverage: 33" H x 42" W
2 Window Screens (Driver & Passenger)
Storage Bag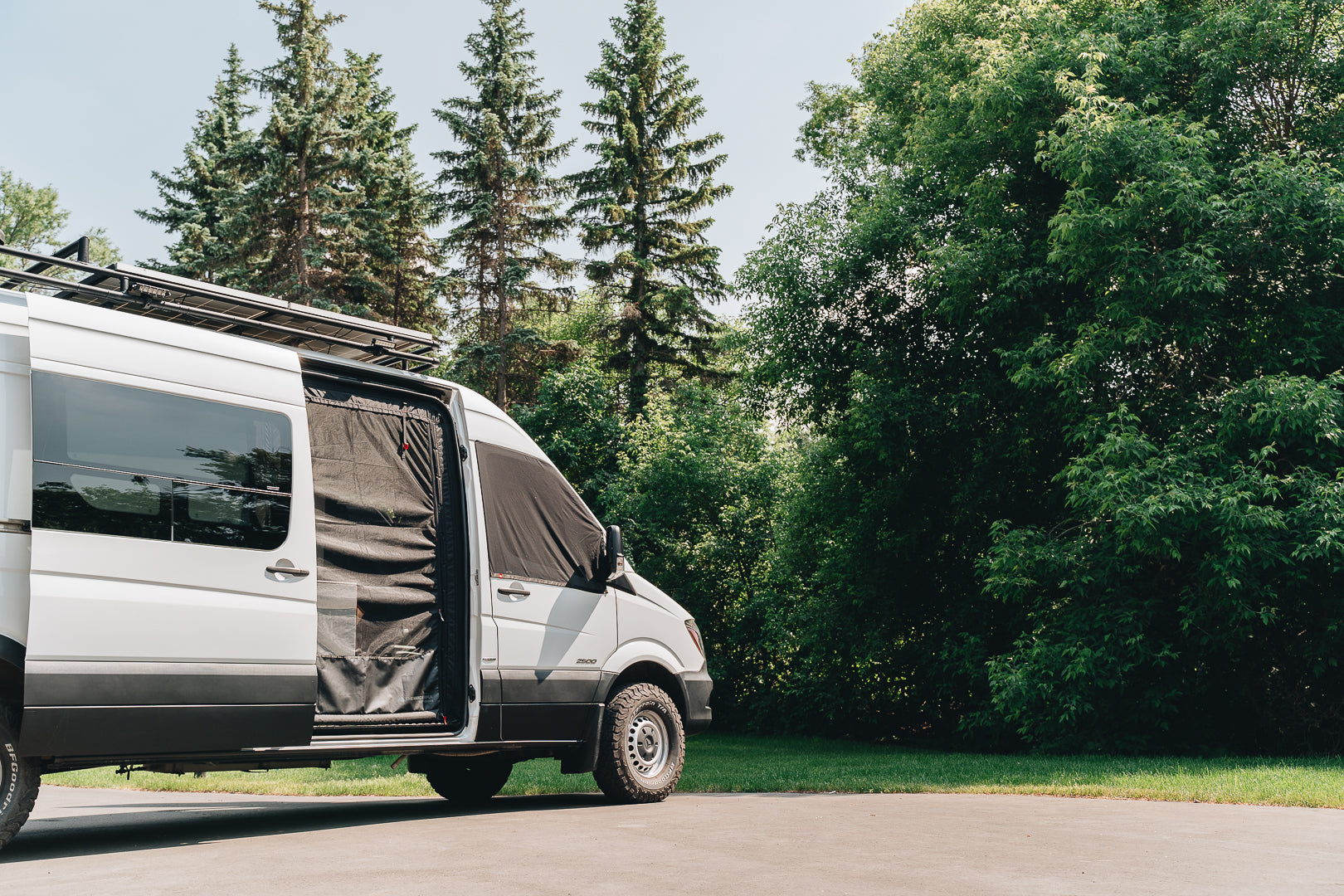 The Perfect Campervan Bug Nets
After 5 years of full time vanlife it's the small things that make all the difference
The result: Our New "CampGuard Bug Nets"
"Love fresh air in the van.... HATE bugs! These work like a charm!"
"The nets are super quick and easy to install and help keep dust out when I'm parked at a campsite."
"This are quickly becoming my favorite accessory."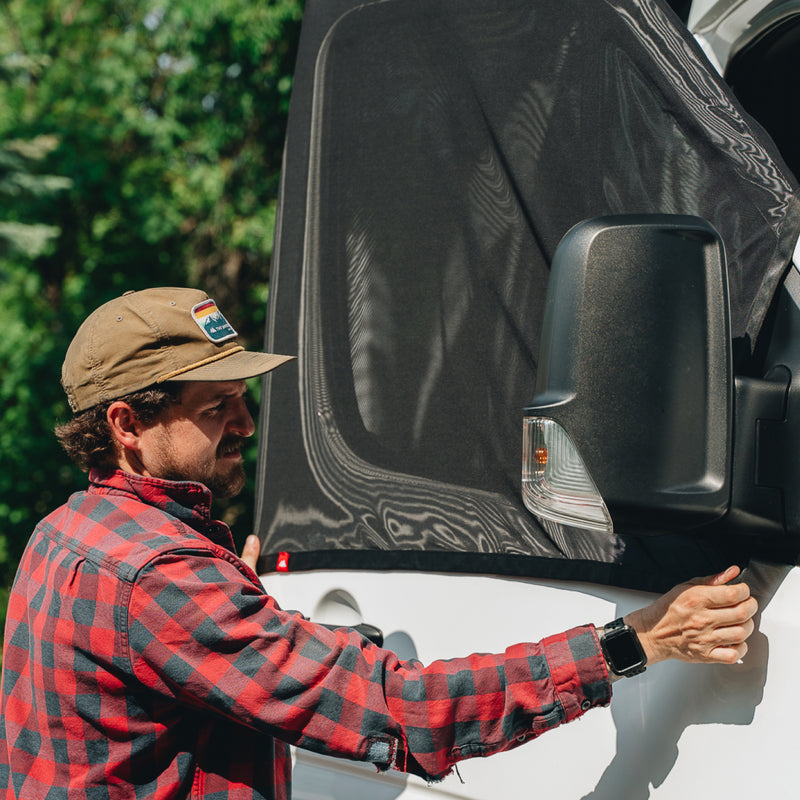 Designed for
Privacy, Pests & Protection
Our screens Block Harmful UV light caused by direct sunlight, provide unrestricted airflow using durable nylon mesh, and keep the smallest of critters from hitching a free ride inside your van.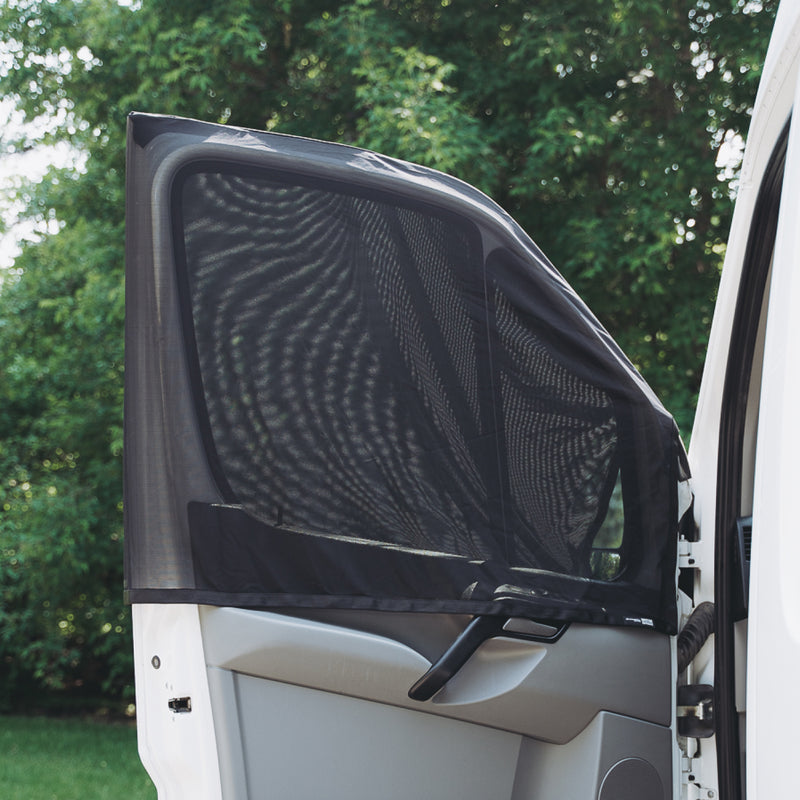 Made with
Materials Built to Last
✔ Durable Elastic Nylon Mesh
✔ UV Blocking Fine Micro Mesh
✔ Rare Earth Magnets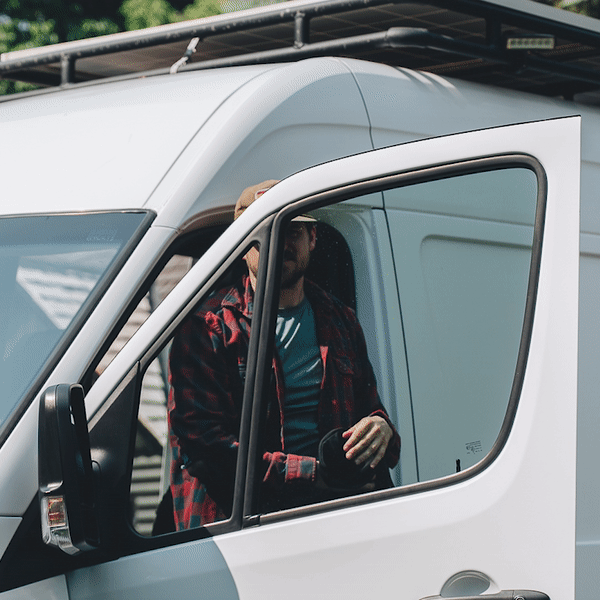 It's too easy
Install in Seconds
The CampGuard bug screen has been designed for a hassle-free installation. Simply slide over your front windows and secure it with the strong scratch-free magnets.
How We Compare
Not sure you need bug screens?
✔ UV Blocking Mesh for Safety & Privacy
✔ Bugproof Nylon Mesh 
✔ Fast & Easy Install
✔ UV Resistant Materials
✔ Perfect Fit

#THEWANDERFUL
See Our Gear in Action
The construction, fit and fabric are great
I was really impressed with the quality and fit of The Wanderful products. The construction, fit and fabric are great. They are tough and durable- yet stylish. They are light but have a solid feel and are built to last. They seem really functional too. I like the detailing of the logo and the touch of bright colour on the logo or tabs. I'll be using mine throughout the year. I also like the storage bags that Scott includes- what a nice touch!
Thanks for making a great product
Thanks for making a great product, they work great and with the install video it wasn't too hard to get a good fit
Everything you want, nothing you don't
We love to travel with our one year old daughter in search of the best trails, waves and snow on board of our Sprinter van.
The Wanderful bug screens compliment the window cover set very nicely. The install takes seconds and they pack small when not in use. The screens keep the bugs and light out of the van but let all the air in which makes for a nice breeze throughout the night or during Frida's nap time!
We absolutely love them and couldn't go without them.
Much better insulation
much better insulation than the old fashion ones.
Just incredible products!
It is amazing!!! Somehow the vans with all their windows don't get enough air and having both front windows open makes a big difference. They are thick enough to keep the heat of the sunlight out and definitely keep the bugs out. Just incredible products!
They are perfect!
They are perfect! They let tons of air through & keep the van cool (and bug free) : )
Keep them coming
Great product Scott
Keep them coming.