Home Of The
Best Blackout Window Covers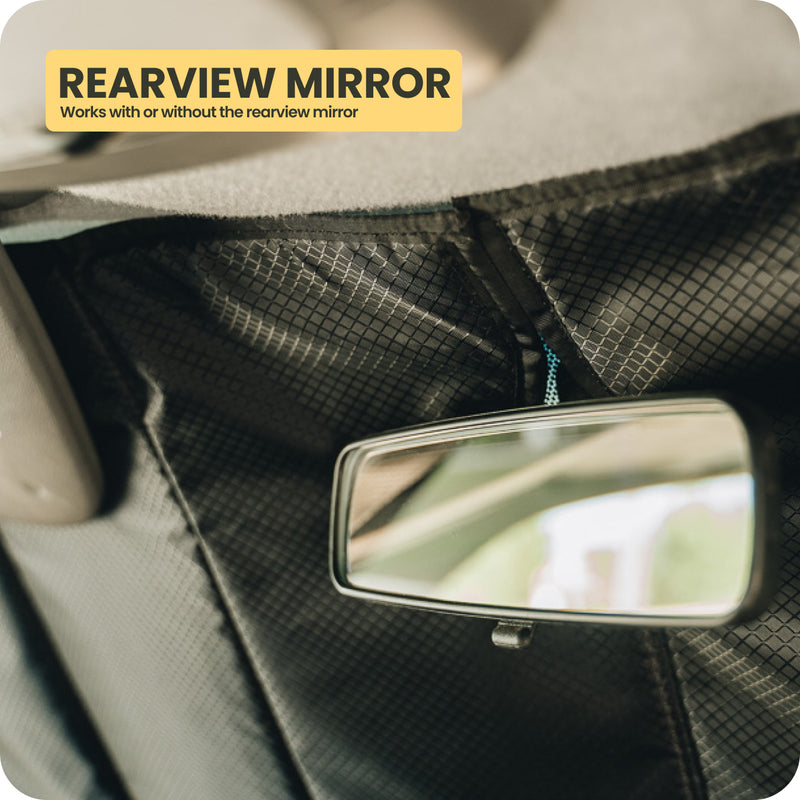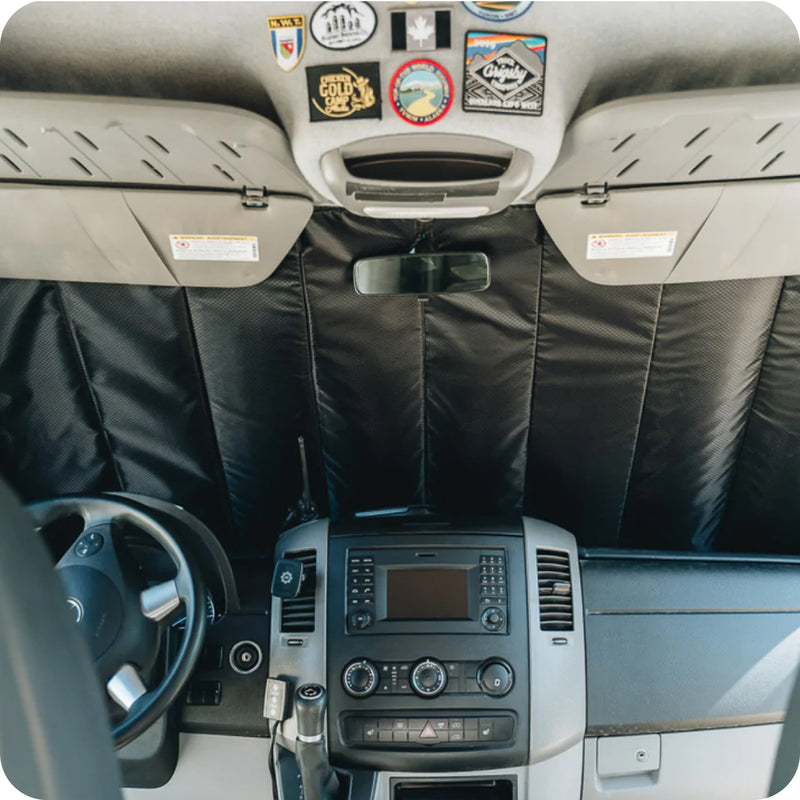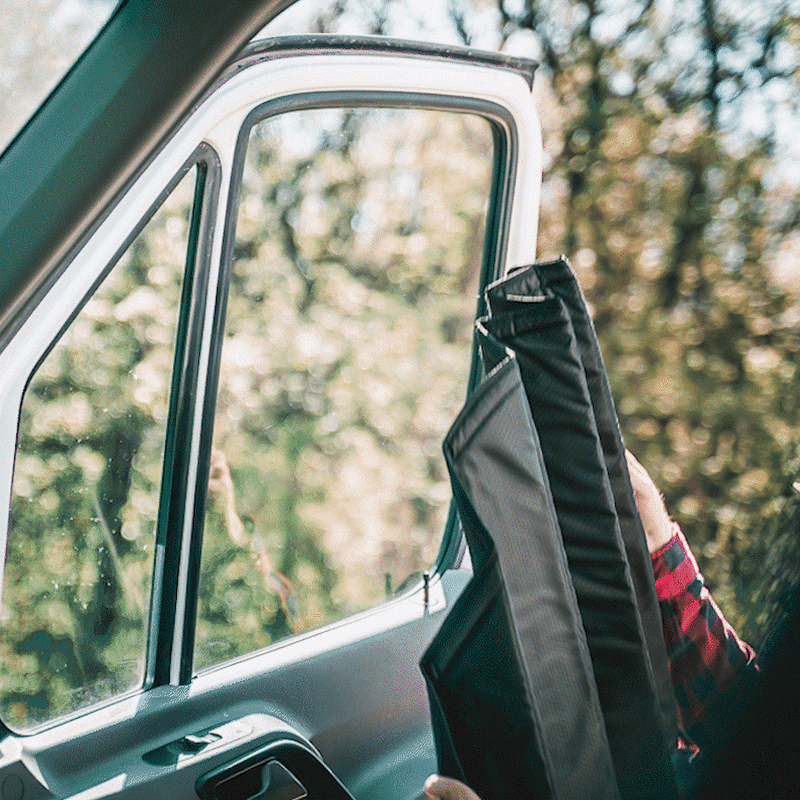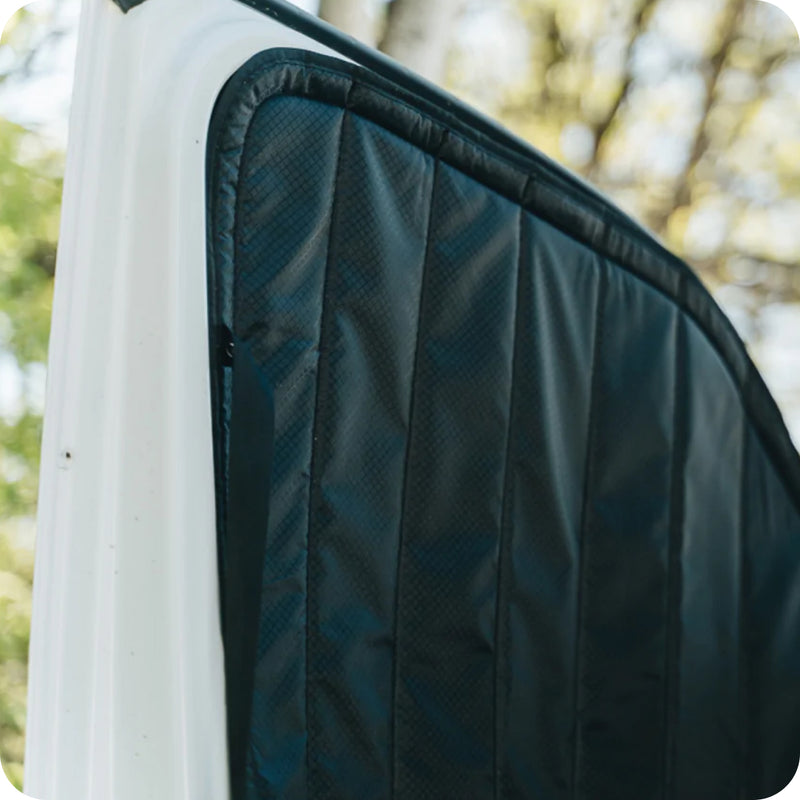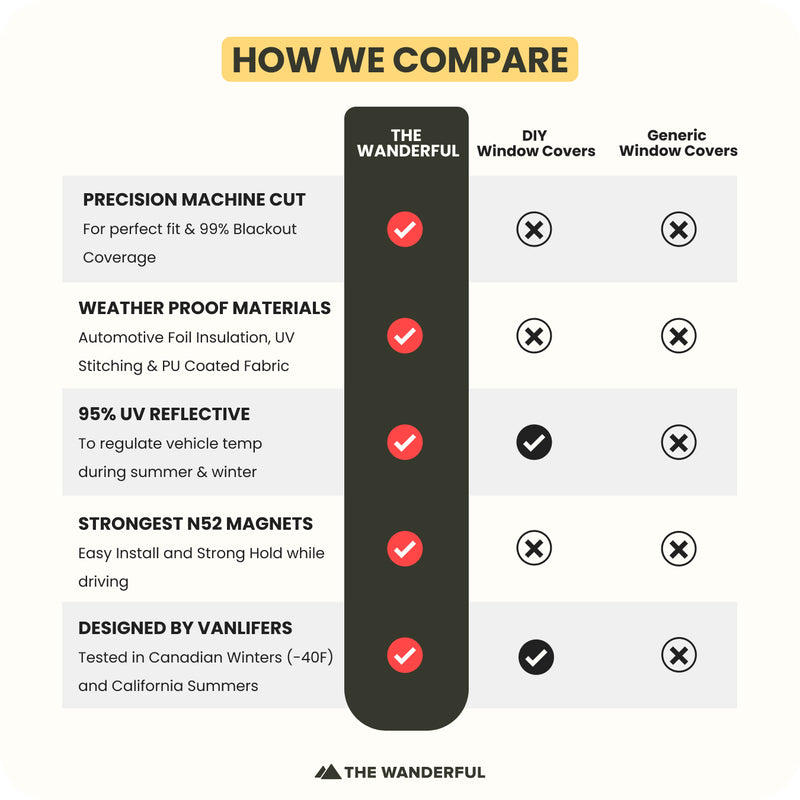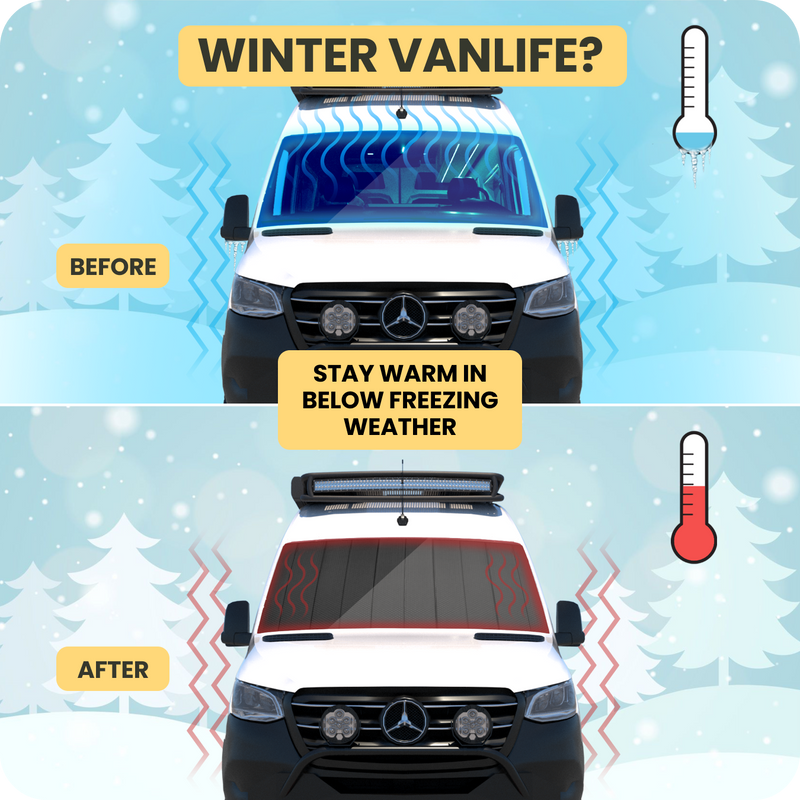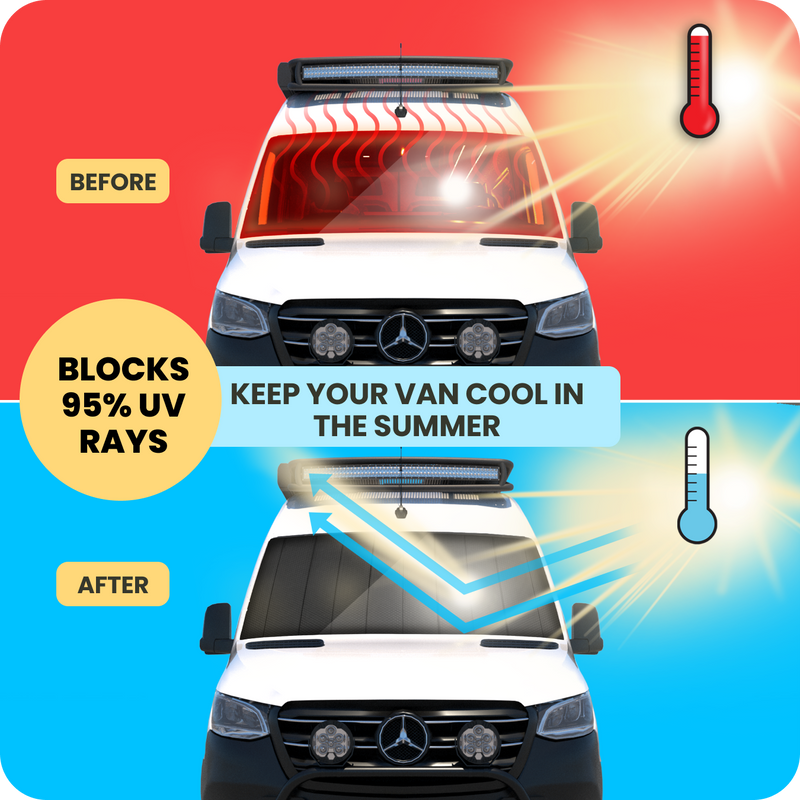 In Stock & Ready to Ship 
Insulated Window Covers

✔ Windshield Cover
✔ Driver & Passenger Side Window Covers
✔ Free Storage Bag
Designed to give your van complete privacy and to block 95% of UV Rays

Free shipping within the contiguous USA
Durable UV Coated Polyester
FXPE Automotive Insulation (95% Radiant Heat Reflective)
N52 Rare Earth Magnets
Fits Mercedes Sprinter Van 2007 - Current
Works with all sizes of technology boxes
Works with or without rearview mirror
Attach using magnets and require exposed metal around windows (excluding windshield)
Windshield Cover
Driver & Passenger Window Cover Set
Storage Bag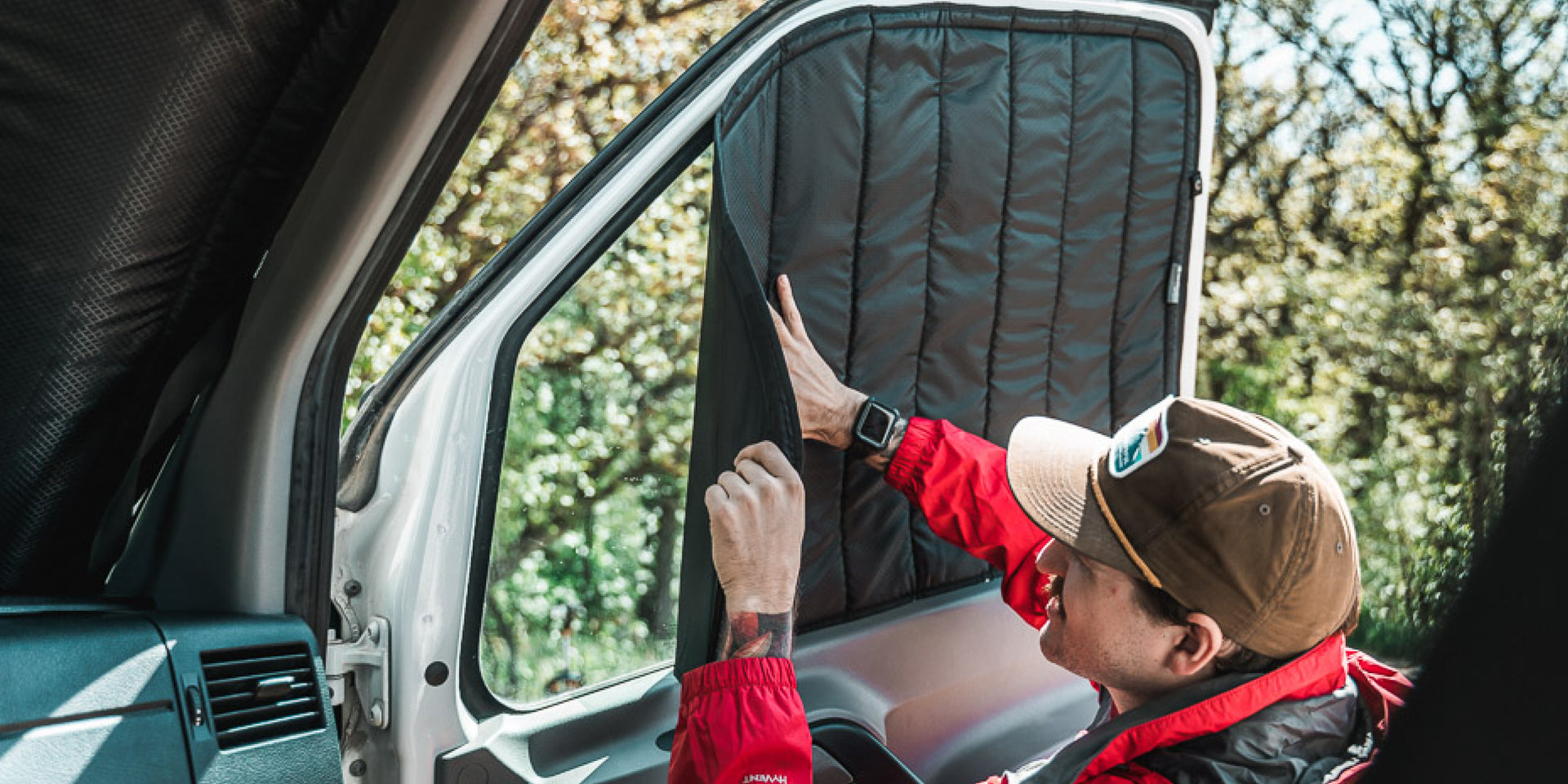 The Perfect Campervan Window Covers
After 5 years of full time vanlife it was time to build the perfect Insulated & Blackout Window Covers.
The result: I think we nailed it.
"10/10 Best purchase for my van so far!"
"Received my set of van window covers and they are GREAT! High quality, great craftsmanship and fit like a glove"
"They kept the van cool even though we're in the midst of a heat wave with plus 104 degree temperatures"
Designed For
Privacy, Blackout and Temperature Control
Our precision machine-cut and strong rare earth magnets provide complete blackout and privacy, leaving you feeling safe and secure wherever you choose to camp
Made With
Automotive & Marine Grade Materials
✔ Water & Mold Resistant Materials
✔ Foil Faced Automotive Insulation
✔ UV Resistant Stitching
✔ N52 Rare Earth Magnets
✔ Polyurethane UV Coated Material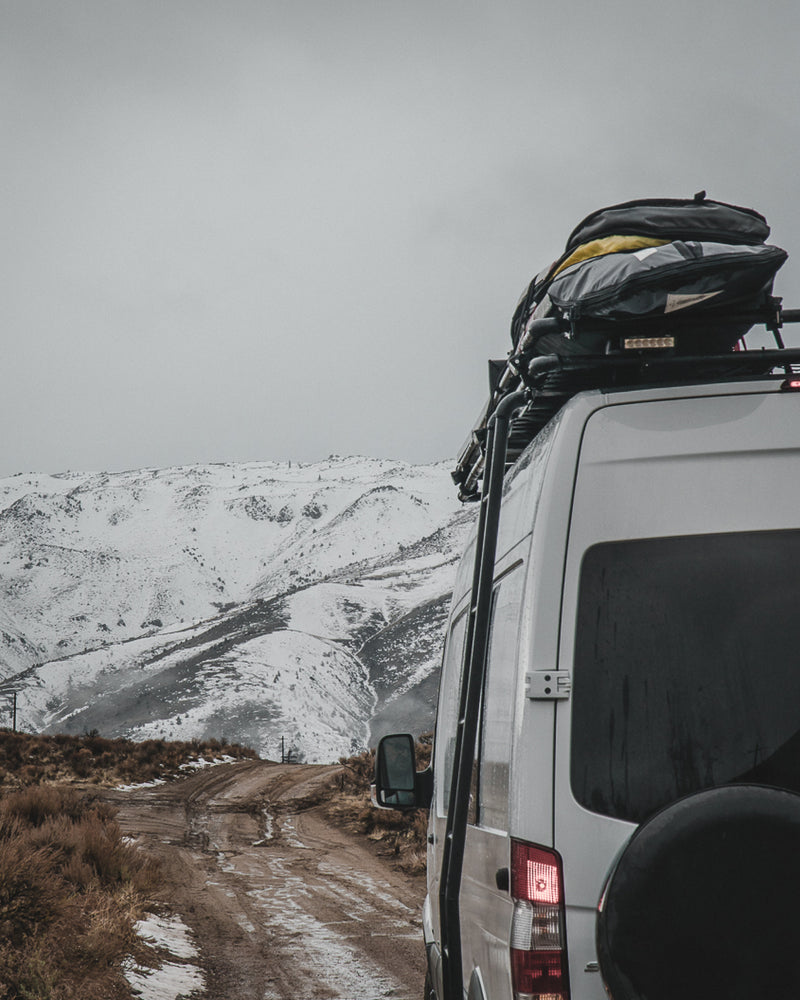 Winter & Summer
Comfortable in Any Climate
Winter or Summer? Doesn't matter... Our window covers are constructed using foil-faced insulation and tested in -40°C Canadian Winters and southern Californian summers.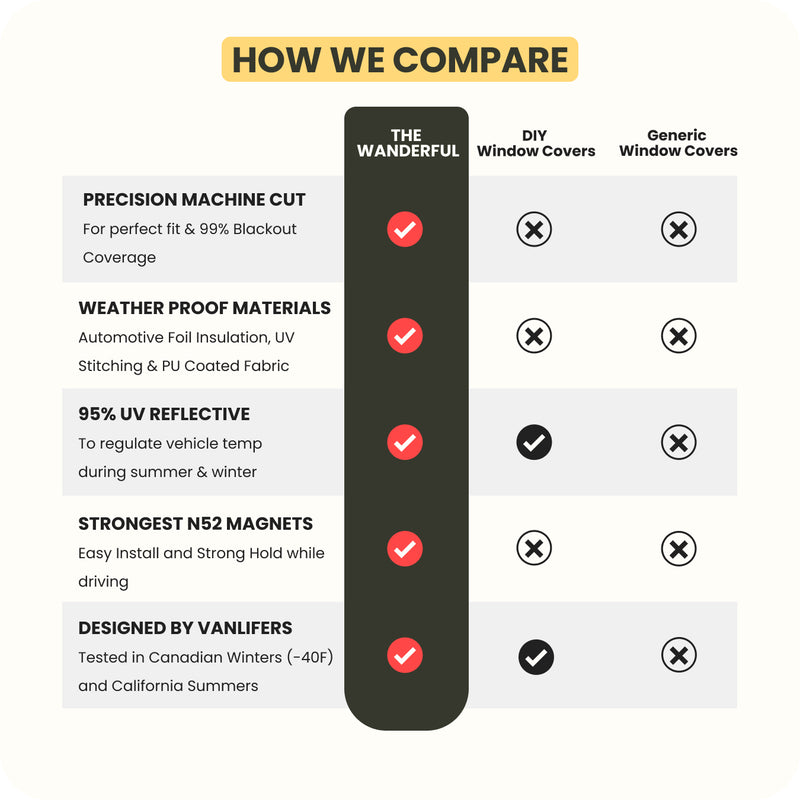 How we Compare
Other Window Covers just weren't cutting it...
So we made some that would

✔ Premium UV Resistant Materials
✔ Lightweight
✔ Fast & Easy Install
✔ Strongest Rare Earth Magnets
✔ Perfect Fit
✔ Blackout & Insulated
#thewanderful
See Our Gear In Action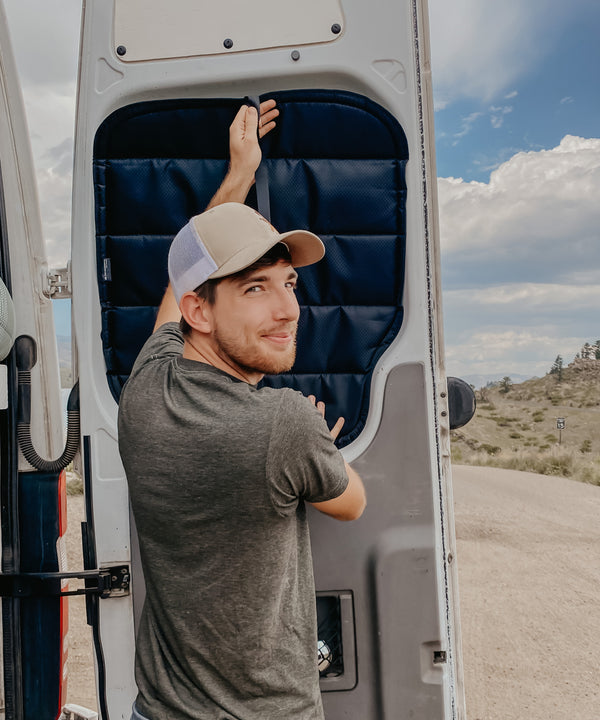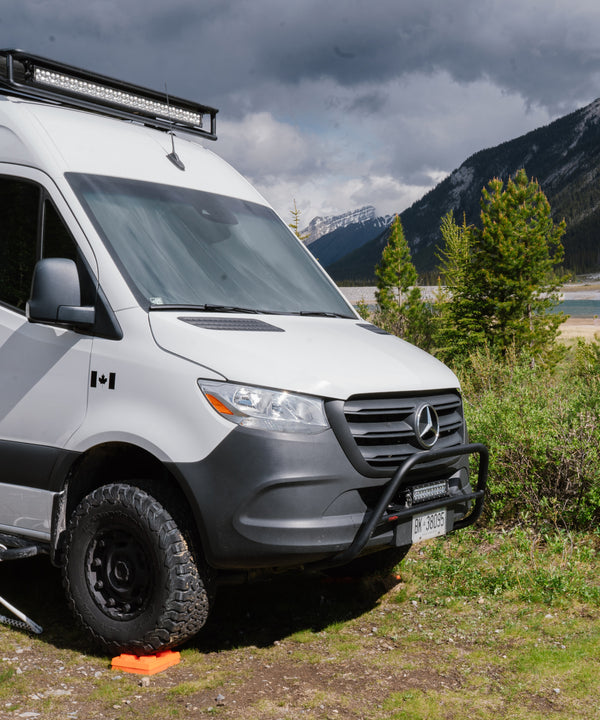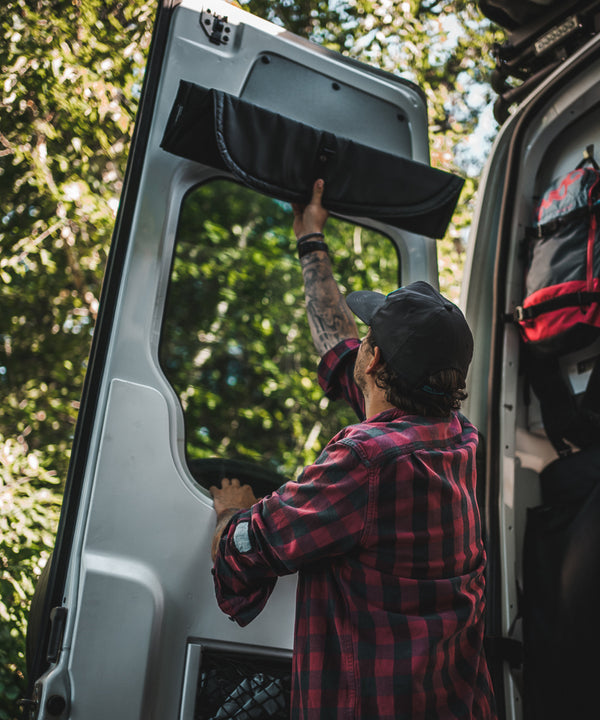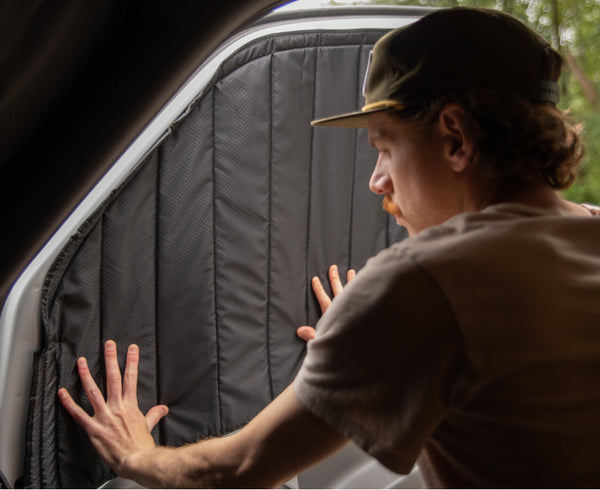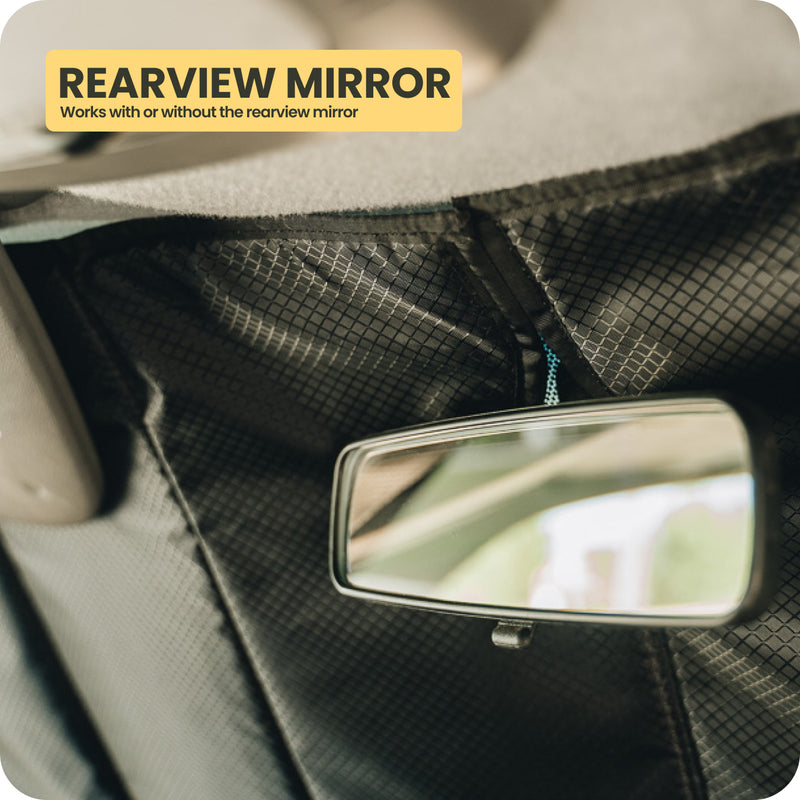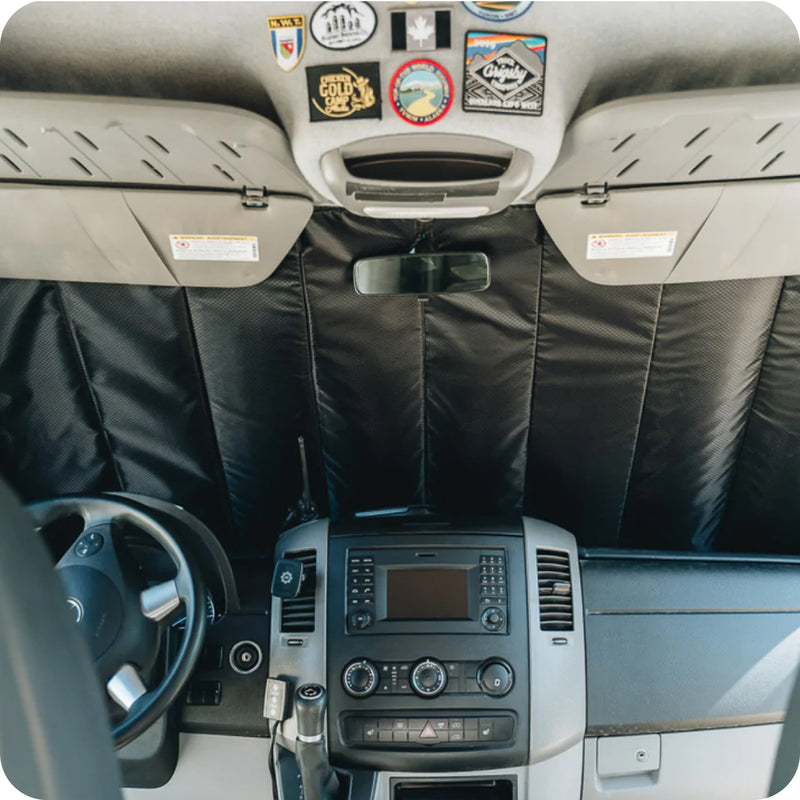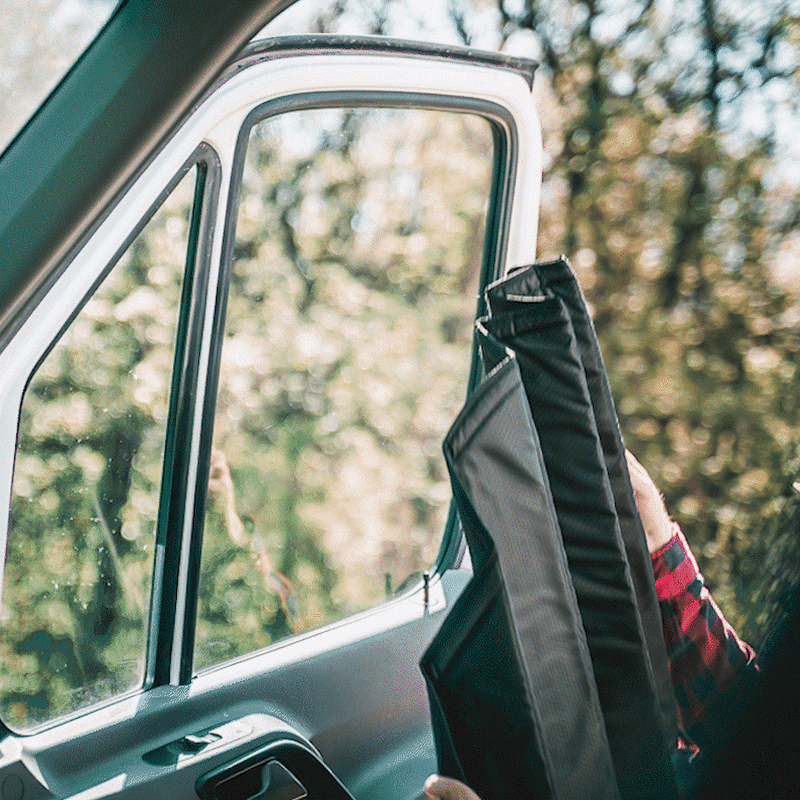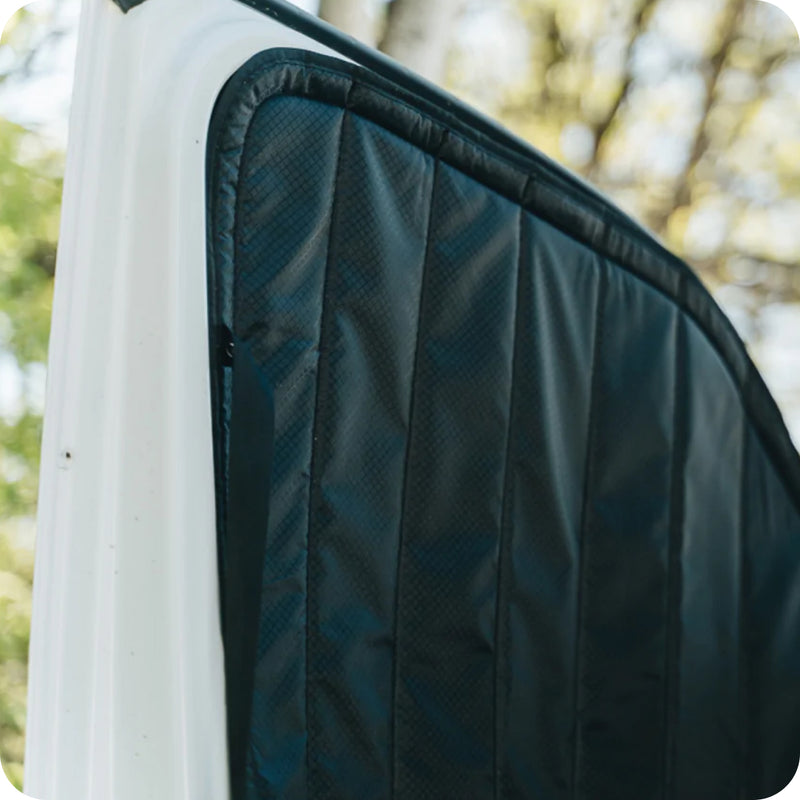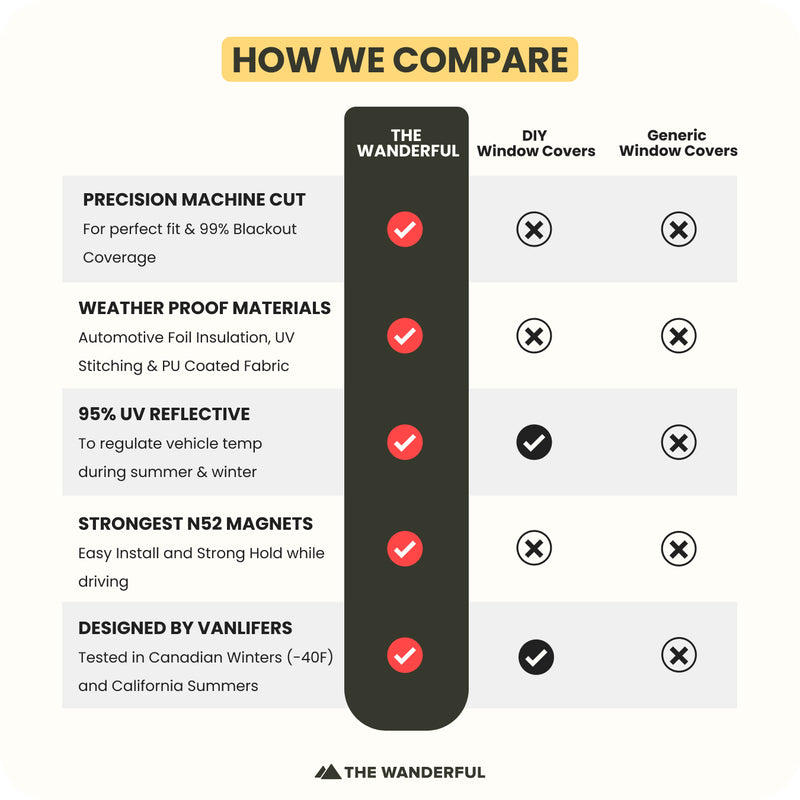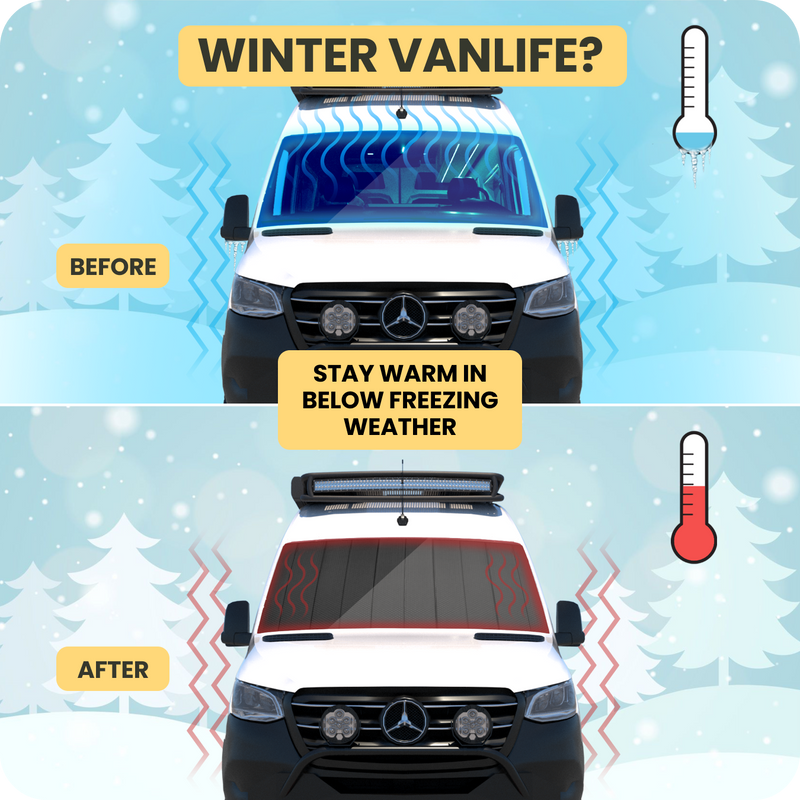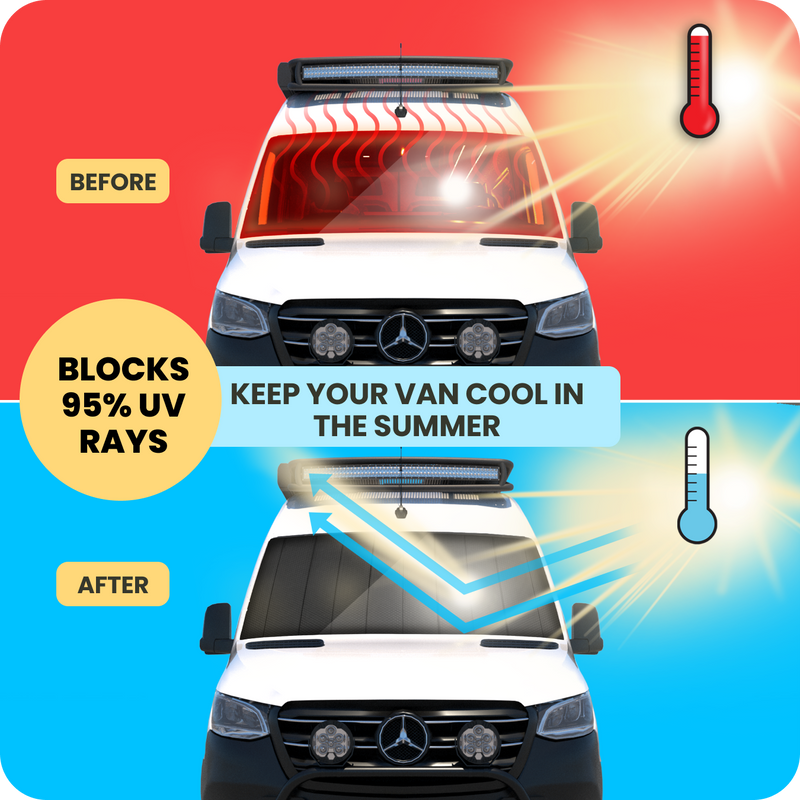 In Stock & Ready to Ship 
Insulated Window Covers

✔ Windshield Cover
✔ Driver & Passenger Side Window Covers
✔ Free Storage Bag
Designed to give your van complete privacy and to block 95% of UV Rays
Durable UV Coated Polyester
FXPE Automotive Insulation (95% Radiant Heat Reflective)
N52 Rare Earth Magnets
Fits Mercedes Sprinter Van 2007 - Current
Works with all sizes of technology boxes
Works with or without rearview mirror
Attach using magnets and require exposed metal around windows (excluding windshield)
Windshield Cover
Driver & Passenger Window Cover Set
Storage Bag