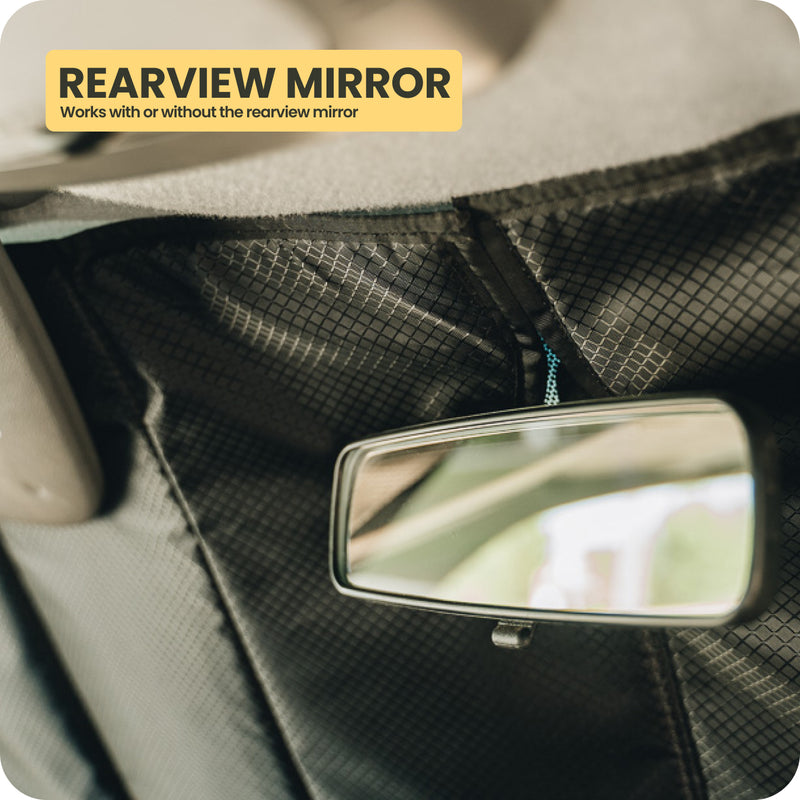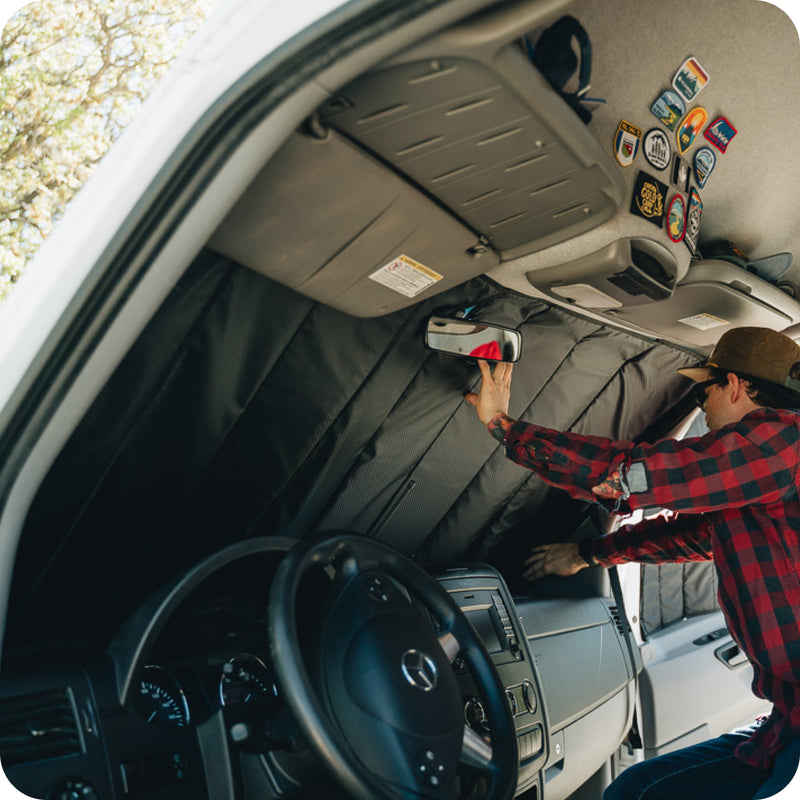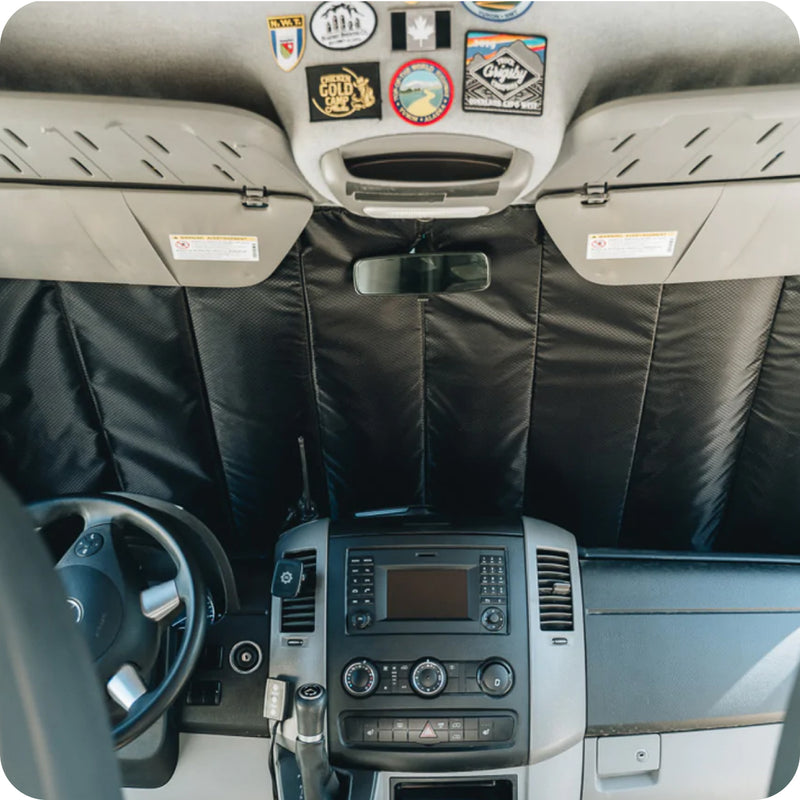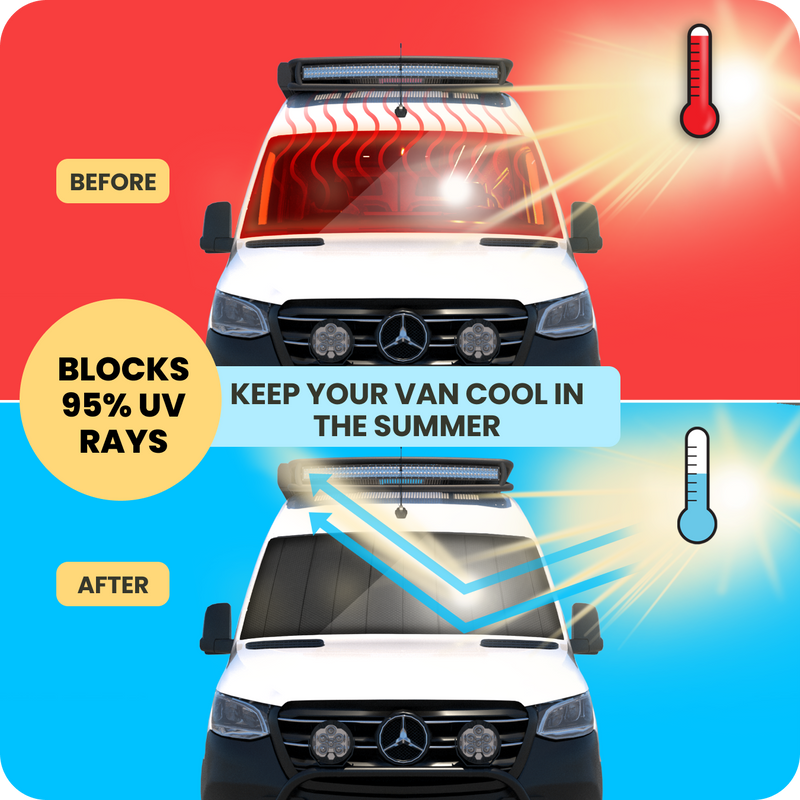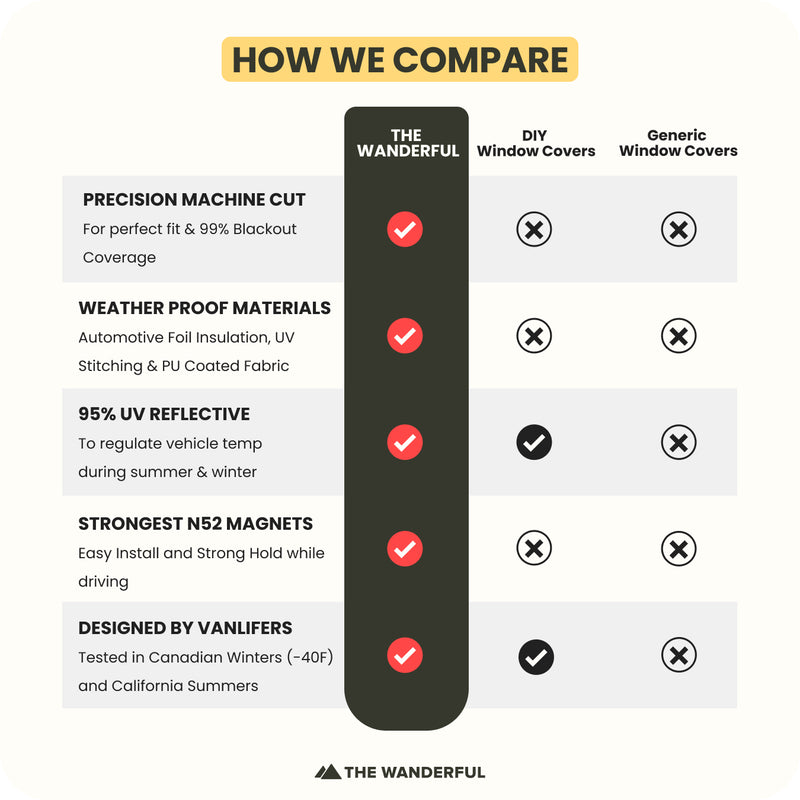 Windshield Cover
In Stock & Ready to Ship 
Insulated Window Covers
✔ Windshield Cover
✔ Free Storage Bag

Designed to give your van complete privacy and to block 95% of UV Rays

Free shipping within the contiguous USA
Durable UV Coated Polyester
FXPE Automotive Insulation (95% Radiant Heat Reflective)
N52 Rare Earth Magnets
Fits Mercedes Sprinter Van 2007 - Current
Works with all sizes of technology boxes
Works with or without rearview mirror
Windshield Cover
Storage Bag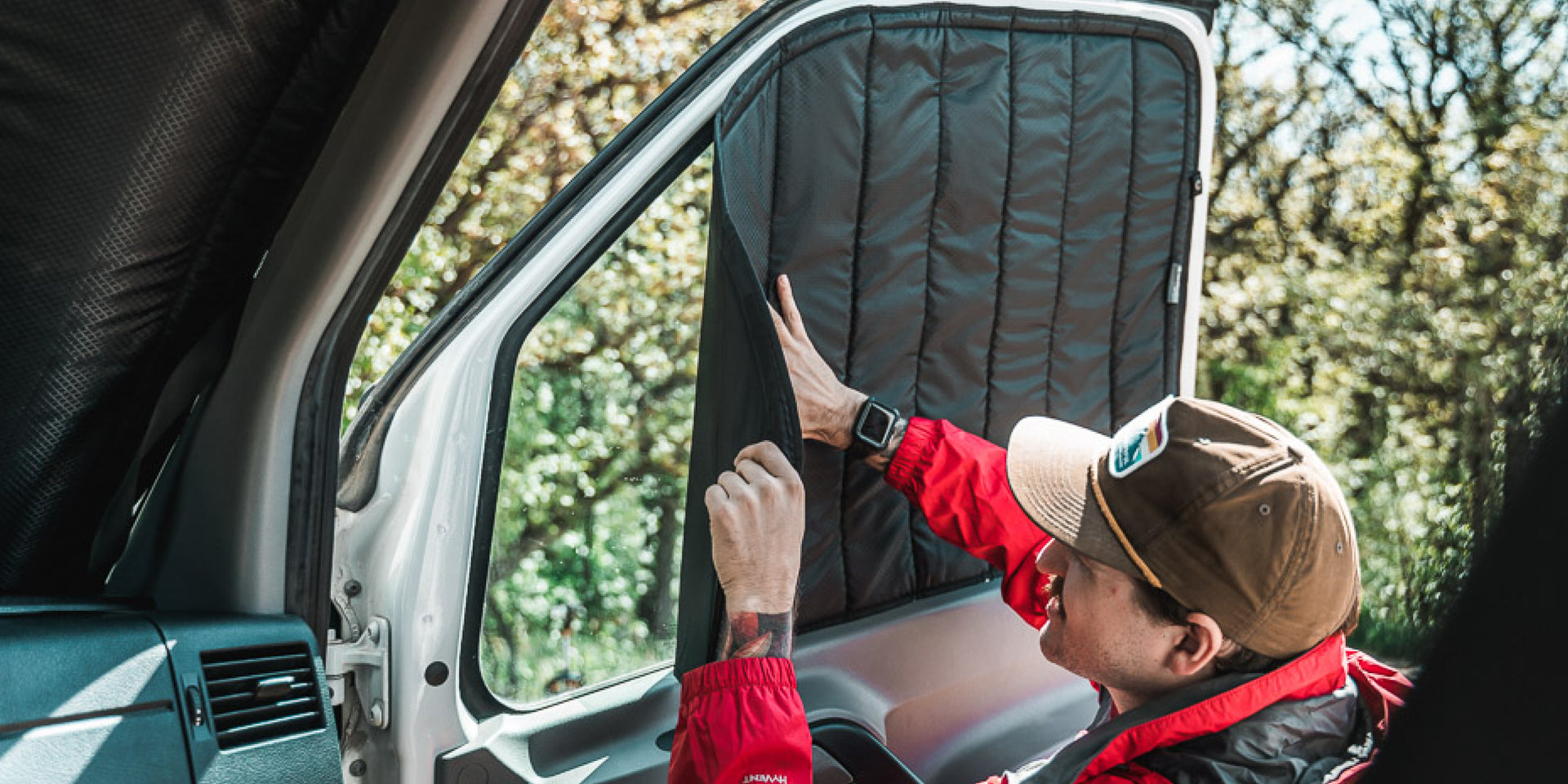 The Perfect Campervan Window Covers
After 5 years of full time vanlife it was time to build the perfect Insulated & Blackout Window Covers.
The result: I think we nailed it.
Received my set of van window covers and they are GREAT!! High quality, great craftsmanship and fit like a glove. 
"10/10 Best purchase for my van so far"
They kept the van cool even though we're in the midst of a heat wave with plus 104 degree temperatures.
Designed for
Privacy, Blackout and Temperature Control
Our precision machine-cut and strong rare earth magnets provide complete blackout and privacy, leaving you feeling safe and secure wherever you choose to camp
Made with
Automotive & Marine Grade Materials
✔ Water & Mold Resistant Materials
✔ Foil Faced Automotive Insulation
✔ UV Resistant Stitching
✔ N52 Rare Earth Magnets
✔ Polyurethane UV Coated Material
Winter and Summer
Comfortable in Any Climate
Winter or Summer? Doesn't matter... Our window covers are constructed using foil-faced insulation and tested in -40°C Canadian Winters and southern Californian summers.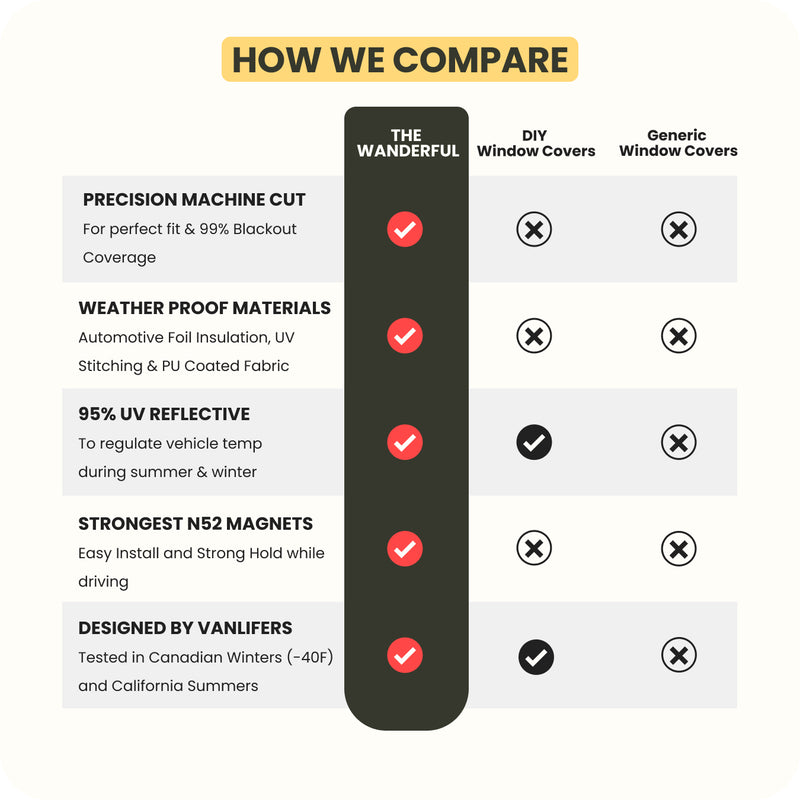 How We Compare
Other Window Covers just weren't cutting it...
So we made some that would

✔ Premium UV Resistant Materials
✔ Lightweight
✔ Fast & Easy Install
✔ Strongest Rare Earth Magnets
✔ Perfect Fit
✔ Blackout & Insulated
CUSTOMER REELS
Actual Customer Videos
#THEWANDERFUL
See Our Gear in Action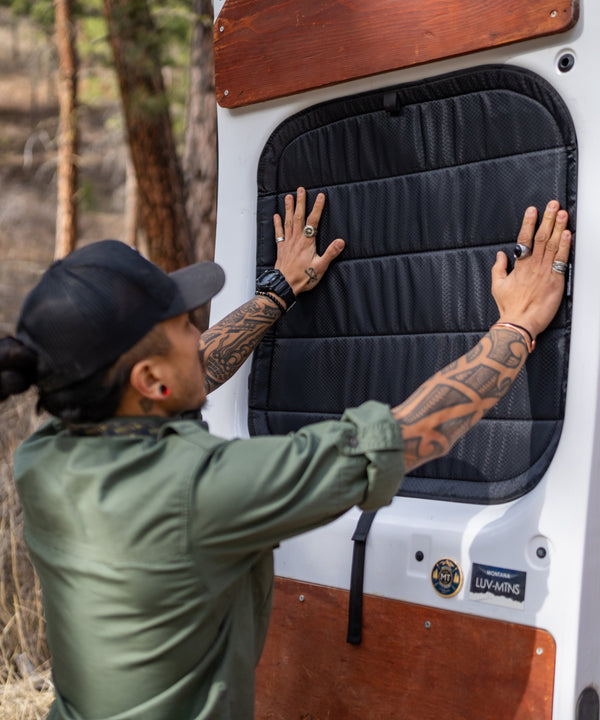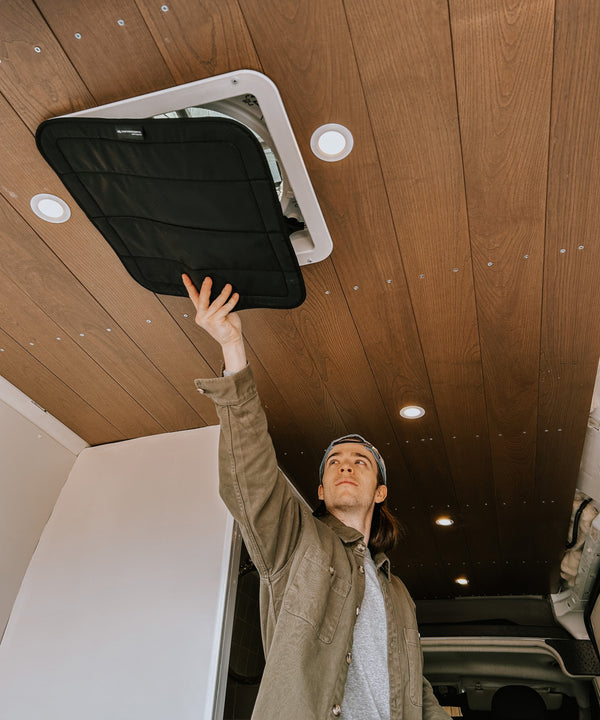 I love them
I'm in my van right this minute at a camping trip and am proudly using my new coverings. I love them. It's dark and raining at the moment or I would snap a photo for you.
The blackout panels were absolutely outstanding
The blackout panels were absolutely outstanding AND you get for compliments from my wife.
Completely block light and reduce heat
First, let me say these window covers are amazing. We have had sprinter vans for years and these are easily the best. They stay put, fold perfectly and completely block light and reduce heat inside cab like we could not believe.
Worth every penny
I'm very happy with the product and wish you had the same available for the two bunk, and one dinette windows on my 23 Solis Pocket. You get what you pay for, worth every penny.
Just the right fit and strong magnets
They are so well made; just the right fit and strong magnets. I can appreciate the effort you put in the design and the fabrication of your window covers.
Well worth the money
Well worth the money, love the magnets. Also they are pretty thin so packing them away is easy.
None of which installed as easily as yours do
We had similar style window coverings on various Sprinter van models none of which installed as easily as yours do
You'll never hit the road again without them!
We love to travel with our one year old daughter in search of the best trails, waves and snow on board of our Sprinter van.
One of favourite additions we've done to our van has been our Wanderful window covers. They are easy to install and have a perfect fit.
Let's face it, we don't always score the perfect campsite and the added privacy can be very nice.
On top of that, the weather can change very quickly here in the mountains and we can always trust our insulated window covers to keep the temperature inside the van nice and comfortable.
Ever since we got our covers, Frida has been having her best camp naps in total darkness at any time of the day.
Once you've tried the Wanderful window covers, you'll never hit the road again without them!
The installation was easy enough
My friend forwarded the information on the Wanderful Vent Fan Cover, and I knew I wanted one for my bedroom. The installation was easy enough that this 74-year-old grandmother installed it by herself!
I know I'll sleep better with the now-darkened vent above my bed!
They were a lifesaver!
We used the insulated window coverings on our week-long road trip. They were a lifesaver! I don't know what we would have done without them. They were so easy to pop on at night when we were setting up the van to sleep and kept it so dark that we all ended up sleeping until almost 9am every morning. And that's with 4 little ones in the van! We also like to use the coverings for when we're on the road to block the sun for the kids. I recommend them to everyone I know with a van. Good work with such a high quality product. We are big fans!